Dakota June Young
"I want to channel all my magic to become queen of the earth."
Things I've learned from Dakota:
1. Don't smoke. .
2. The tooth fairy lives across the street from heaven.
3. The weatherman decides every day what the weather will be (more).
4. Be sure to plant Buttercups when planting potatos.
They'll come up already buttered.
**10/21/00->It Worked!
5. Never mix dead animals and cider. .
6. Always leave carrots for Santa's reindeer. .
Artwork &nbsp &nbsp Things in Dakota's Head &nbsp &nbsp Baby Pics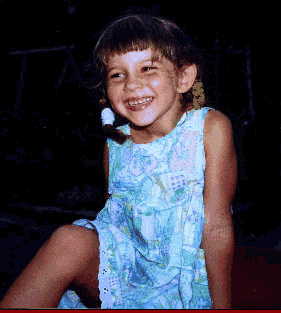 Summer 1999

Coco and Her Cousin Jo